Celebrate graffiti and street art at the Graffitea festival in Cheste from 27-31 October. Daniel Hazelhoff reports…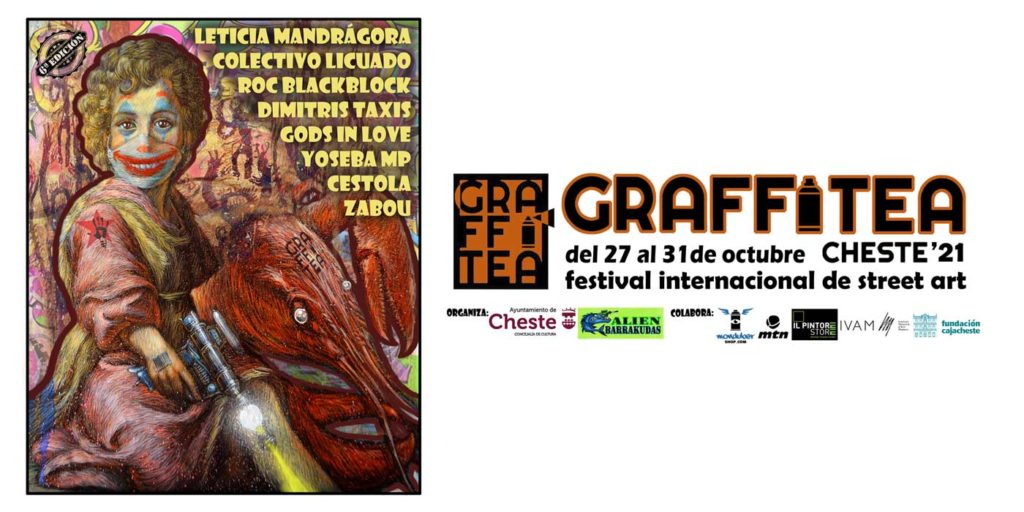 This October marks the 6th edition of El Festival Internacional de Street Art Graffitea Cheste. International urban artists will attend the event, transforming Cheste's streets and facades into pieces of art. The Graffitea project is by Cheste's Department of Culture and the Alien Barrakudas collective. The idea is to go beyond mural pieces and host complete days full of culture and urban art.
Every year the organisers choose a series of walls for the festival, and it is on those walls where international graffiti artists will expo their work, and turn Cheste into a hot spot of urban culture. Interested people can come and watch, listen in on art lectures, participate in graffiti workshops, and listen to the voices of experts and authors of the urban pieces, according to Valencia Secreta.   
Movements such as el Museo Inacabado De Arte Urbano (MIAU) in Fanzara, a type of open-air museum display of graffiti and street art, have helped garner local and international interest and talent. The increase of private walls donated by the residents of Cheste this year is proof on an increase in popularity.
A small snippet of last years festival:
The complete guide of activities and projects for Graffitea 2021 will be published soon.
You can kee up up to date with upcoming festivals and events in Valencia here.
You can also find all of the latest news in Valencia here.