Fallero artists in Valencia have placed monuments on six recycling containers to encourage people to recycle.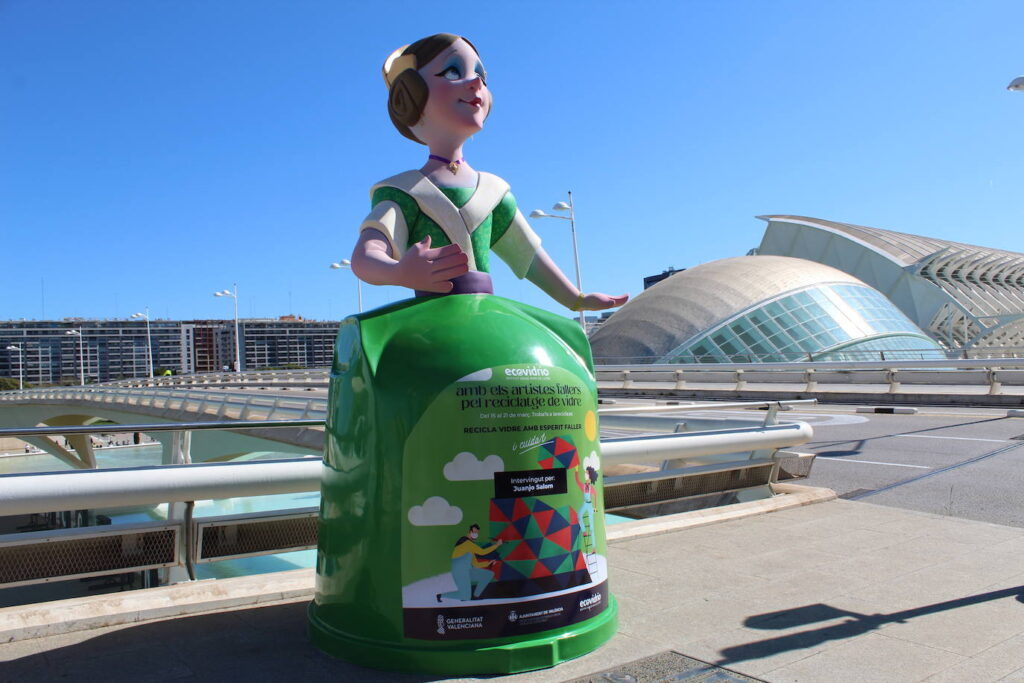 Well-known Fallero artists have placed these monuments on top of six containers in iconic locations in the city until 21 March. The green igloos serve as a base for these statues, between two and four metres high.
The Ecovidrio campaign urges Valencians to recycle with a Fallero spirit through the slogan "Recycle glass with a Fallero spirit and look after yourself". The idea is to encourage Valencian society to continue to recycle glass during this period, which is hard for the Fallero societies seeing that Fallas will not be celebrated this year.
It's a uniquely Valencian way of showing civic spirit and pride while celebrating its unique culture of Fallas. The artists involved are Paco Torres, Tedi Chichanova, Víctor Hugo, Juanjo Salom, Ausiàs Estrugo and Reyes Pe.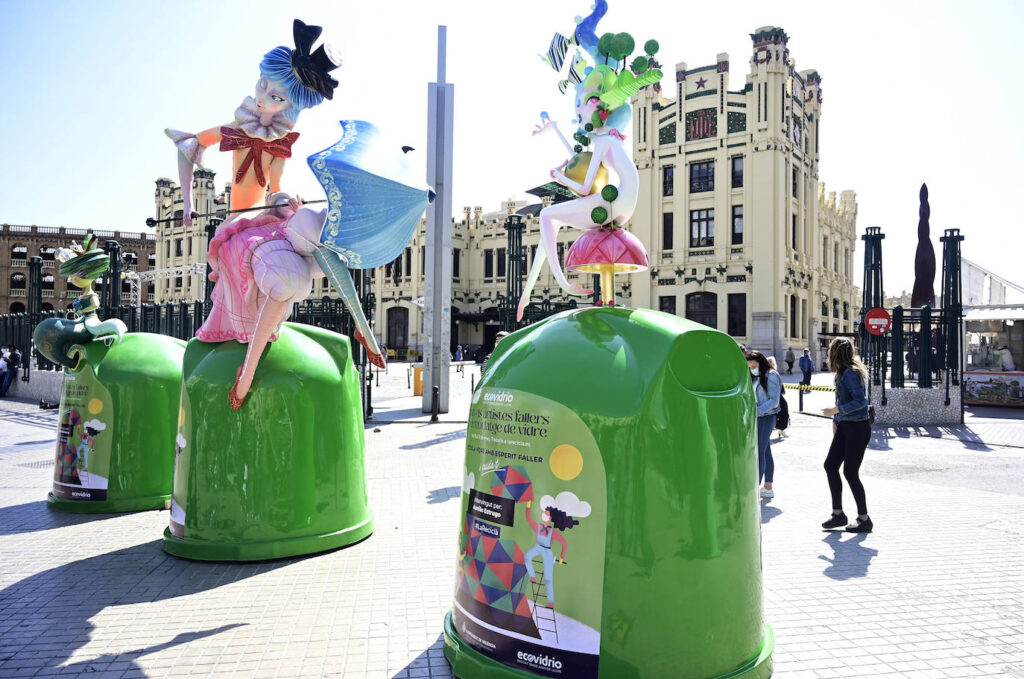 Until 21 March a total of six green containers, each one supporting a monument made by a different Fallas artist, will be placed in central points around the city.
More specifically, the themed containers are located at: Carrer de Xàtiva (in front of Estación del Norte), Paseo de la Alameda (at the top of Vicente Beltrán), Paseo de la Alameda (in front of the Palau de la Música), Avinguda Serrería (in front of Cabanyal station), Monteolivete Bridge and Avinguda Alcalde Gisbert Rico, as well as Avinguda Professor López Piñero (in front of the Palau de les Arts Reina Sofía).