The Generalitat has implemented the Bono Viaje Comunitat Valenciana. This offers subsidies of up to €600 per stay, to encourage tourism within Valencia and the Valencian Community. Daniel Hazelhoff reports…
Under the pandemic's looming shadow, tourism has taken a crippling blow. La Generalitat Valenciana aims to stimulate tourism once again, with their Bono Viaje Comunitat Valenciana 2022 plan.
From 20 December onwards, travellers can take advantage of promotional discounts. These include 50% for a two- to four-night stay, with a discount of up to €400. And a whopping 60% discount for five or more nights' stays, with financial help reaching up to €600. The promotion is offered to all residents in the Valencian Community.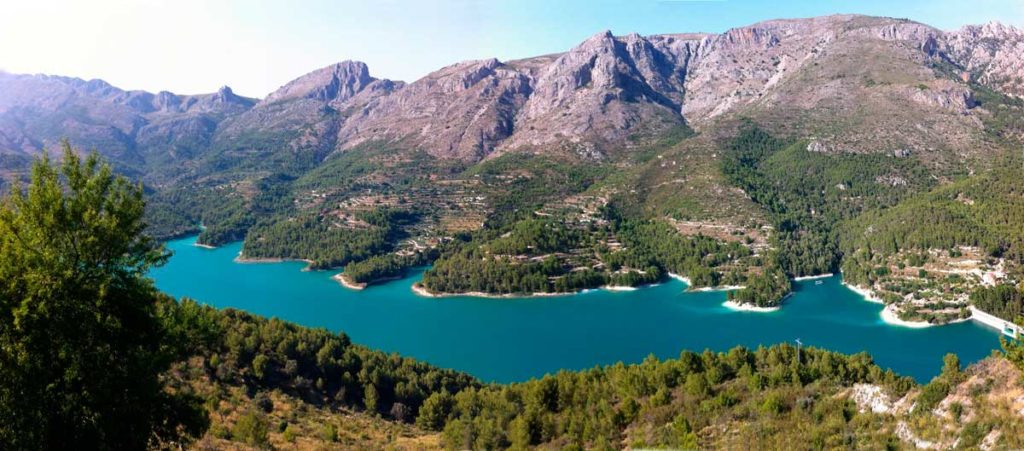 To apply for the cash, one must visit the Bono Viaje website from the 20 of December. Simply fill out the form with an electronic signature and the job is done. You'll then receive a code to use to reserve trips with travel agencies and selected222222222aqqq locations from 10 January onwards. However, individuals can only apply for one promotion.
The holiday dates involved within the promotion are from 17 January until 31 May, and from 19 September until 23 December 2022.
More than €15m will help 120,000 holidaymakers
The Generalitat says that a similar promotion this year will have helped 120,000 people and generated 40,000 reservations. More than 1,500 companies are participating, and have received €17m from the Generalitat. Next year, 2022, will require an additional €15m investment, according to Francesc Colomer, secretary of tourism for the Generalitat.
"There is a universal right to travel," says Ximo Puig, president of the Generalitat. Puig highlighted the positive nature of the promotion, and linking it to "the emotional healing" process within the Valencian Community. This follows Valencia being crowned joint capital of smart tourism recently. Puig also states that this promotion has helped to structure the Valencian Community by helping its inhabitants get a deeper understanding of their home region. We are all sharing this "common journey," says Puig, adding that the tourism sector has faced the Coronavirus crisis with "enormous strength".
This is good news for the hospitality sector within the Valencian Community. The promotion will see an injection of capital into several aspects of the sector, and will stimulate financial support and growth.
Ximo Puig reassures taxpayers and residents that Valencian tourism is safe. The scheme will push Valencianos and residents of Valencia to get to know each other "more and better", according to Levante.
Last year's Bono Viaje saw 70% discounts for intra Comunidad travel. The programme involved three phases. The first occurred during 2020's last trimester, when 27,000 Valencian residents received benefits from the Bono, and a total of 9,155 reservations took place. The second phase entered into action from 1 January until 15 June 2021, when more than 47,000 used the Bono Viaje, with more than 15,000 reservations made. The third phase saw more than 25,000 reservations, with 75,000 people taking advantage of the Bono Viaje.
Last Year' Most Popular Destinations
First and foremost, hotels saw the highest demand, closely followed by rural escapes and camping. The most popular destinations were:
Alicante: Benidorm, Finestrat, Altea, Calpe, Benimantell, Jávea and Alicante
Valencia: Valencia City
This year's Bono Viaje is aimed at streamlining the application process, making access to the Bono Viaje quicker and easier. Applicants will be able to directly check their spot on the waiting list. Finally, the Generalitat intends to make this process more agile and transparent than last year.