For a Christmas gift with a difference, this weekend, check out the Christmas Art Route in Ruzafa. Not only will your gift be original and possibly unique, you'll also be helping the creators, after a torrid time of it during the pandemic, says Tina McCallan. And details of a Christmas extravaganza for kids in Ruzafa, thanks to Theatre85…
Christmas Art Route brings a new dimension to shopping locally and sustainably, and in case you hadn't noticed Christmas is coming. So, many people are wondering, what the HELL shall I buy my family/ significant other/ pet this year? After the challenging year we have had (again), socks just won't cut it anymore. So why not go crazy and buy something original. How about some ART? Thankfully, Art Shopping Ruzafa has made this easy, local and a fun day out with the family in Ruzafa called the Ruzafa Christmas Art Route.
It's organised principally by Miguel Angel Aranda – @miguelangelaranda_art on Instagram – and Cristina Coquillat Borja – @cristina_coquillat on Instagram – firstly its aim is to bring together eight creative spaces in Ruzafa where you can buy original art from the creators. 
Support the artistic community with the Christmas Art Route in Ruzafa
It could be a painting, a print or even a sculpture by such talented artists as Elena Marti, whose poetic work has been bought by the Valencian government for their art collection, or, Rafa de Corral, who draws and paints sublime architectural images, Miguel Angel Aranda, who paints cool, pop-art style portraits or Josie McCoy, who paints hyper-realistic portraits of celebrities. Other exhibiting artists include Jose Picazo, Celia Kettle, Marina Noguera, Senda Perez Cruz and Inma Coll, who paints complex figurative canvases. So it's a great chance to meet the artists to buy an original piece directly from them. Or you could commission them to create something bespoke and unique especially for you.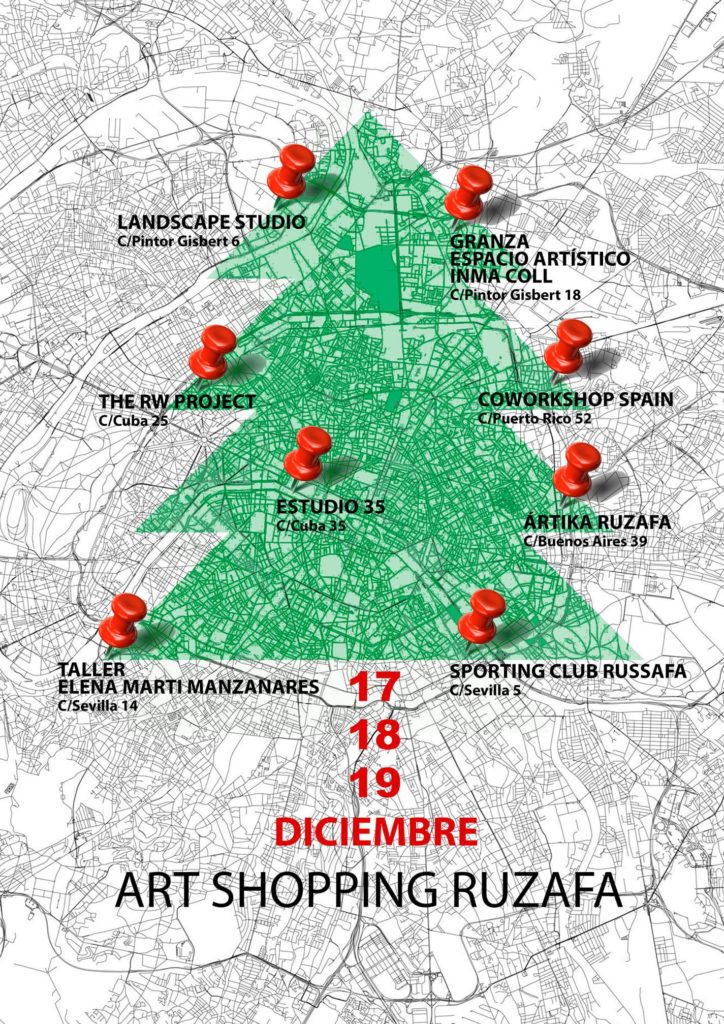 Great! I want to get involved. When is it?
Simultaneous opening parties will take place on Friday 17 December from 6pm to 9:30pm. Then the spaces are open on Saturday 18 and Sunday 19 December. Hours are from 11.30am to 2pm and then 6pm to 9:30pm. So check individual spaces for extra activities. Because most venues are within a ten-minute walk of each other, it's a great chance to have a look at some of the cool art spaces here in Valencia and meet some interesting, creative and like-minded people. All are of course welcome.

Christmas Route of creative spaces in Ruzafa:

Sporting Club Russafa. C/Sevilla 5.

Elena Marti Manzanares' studio. C/Sevilla 14.

Studio 35. C/Cuba 35.

The RW Project. C/Cuba 25.

Landscape Studio. C/Pintor Gisbert 6.

Granza. Inma Coll's artistic space. C/Pintor Gisbert 18.

Coworkshop Spain. C/Puerto Rico 52.

Ártika Ruzafa. C/Buenos Aires 39.
Link to the event: https://www.facebook.com/events/635649300784969
Festive family fun
And for those of you with young families in Ruzafa, more festive fun is heading your way! On 23 December, fun for all the family with Christmas Dreams and not to be missed.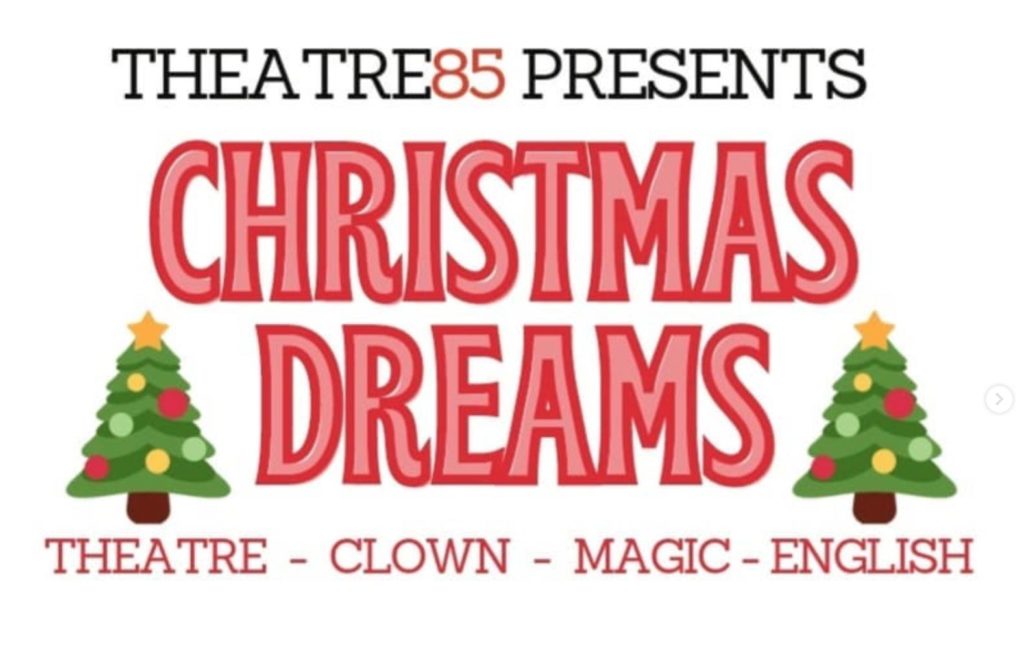 Theatre85 is a collaboration between Tommy Murray and Hayley Everitt who have trained and worked in theatre and dance in Murcia and Barcelona. They cover all forms of stage-based storytelling, including clowning and circus skills for youngsters of all ages.
The day promise to be magical and festive, with billing as follows: Fizzy and Whizzy are two elves from The North Pole and they are preparing everything for Christmas and YOU are all invited to come and help!
This is guaranteed to leave children delighted, happy and full of festive joy! Don't miss out and book today…
• La Escuela de Ruzafa, C/ Denia, 32, 46006 Valencia; hola@laescueladeruzafa.org; +34 960 280 385; €12 per ticket; book tickets at https://www.eventbrite.com/e/christmas-dreams-festive-theatre-tickets-225519634297