Valencia's newest neighbourhood Turianova is to boast the new shopping complex "Infinity" developed by AQ Acentor, set to open in 2024.  This new multi-centre plans to host a variety of high-end shops, a "beach club" and Spain's largest wave pool. Daniel Hazelhoff reports…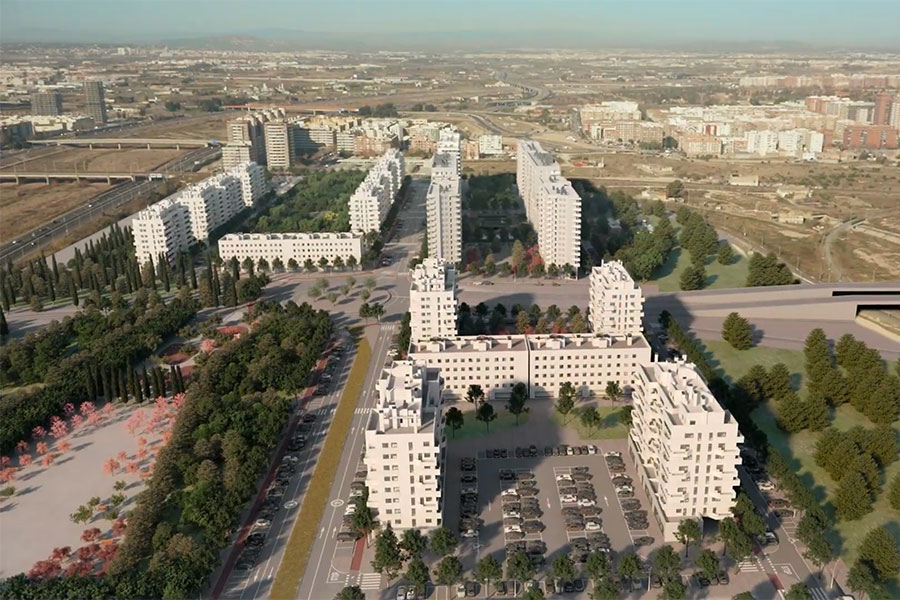 As Valencia takes measures to promote itself as a beacon of sustainability, to support eco-friendly tourism and to push efforts to digitise aspects of the economy, the Ayuntamiento and developers have unveiled plans for a new neighbourhood hosting a new world-class shopping centre, called Infinity. Infinity will be the largest multifunctional complex of "Next Gen" Spain. "Next Gen" is the "Economic Recuperation Plan to help European Union countries get back on their feet after the economical and social turmoil caused by the pandemic". The project was greenlighted in February.
The Infinity Centre will be built near La Fe hospital and will span 113,000 sq m. It will be connected to an adjacent park of more than 33,000 sq m. The centre will host over 200 storefronts, a hotel, coworking spaces, a wave pool for surfing, and there are plans for a "beach club", a "zona friki" (nerd zone for gamers) and a bouldering area. 
Retail space will take over 80% of the centre's space, with the remaining 20% to be allocated to activities around leisure and culture.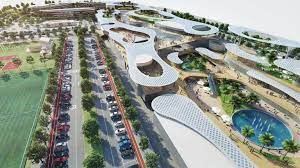 AQ Acentor has been developing the new Turianova neighbourhood, which spans over 500,000 sq m in the Fuente de San Luis neighbourhood of Valencia, and Infinity will be the commercial gem of the new area. Turianova is already 85% complete and plans to open its doors in 2022. Turianova not only boasts the new shopping centre but also has education centres, parks, sports and cultural installations. The new neighbourhood will supply up to 1,200 new homes.
Improvements in the area are being implemented to guarantee easy access to the area, with apt connections to the city. AQ Acentor's project was greenlighted by the Ayuntamiento in February. The collective project's investment value has been estimated to be more than €350m and it has been predicted to create more than 6,400 jobs, says Las Provincias.