Valencia Life visits The Bernard Pub, Valencia's one and only Czech pub and restaurant…
As summer approaches and the sun sets later in the evening, cold beers play the part of Valencia's watering hole. Cool off and take a break from the summer heat at the Bernard Pub, Valencia's first Czech bar.
The small brewer to which the Bernard Pub pays tribute has been brewing since 1597. It all started in the Herálec Manor, where the brewery grew until the 1930s. High-quality lagers and light and dark draught beer were their specialities. In 1991, however, the company was on the verge of bankruptcy. Stanislav Bernard, Josef Vára, and Rudolf Smejkal partnered up and bought the brewery in an auction. Bernard then became what it's known for today, honest and good Czech beer.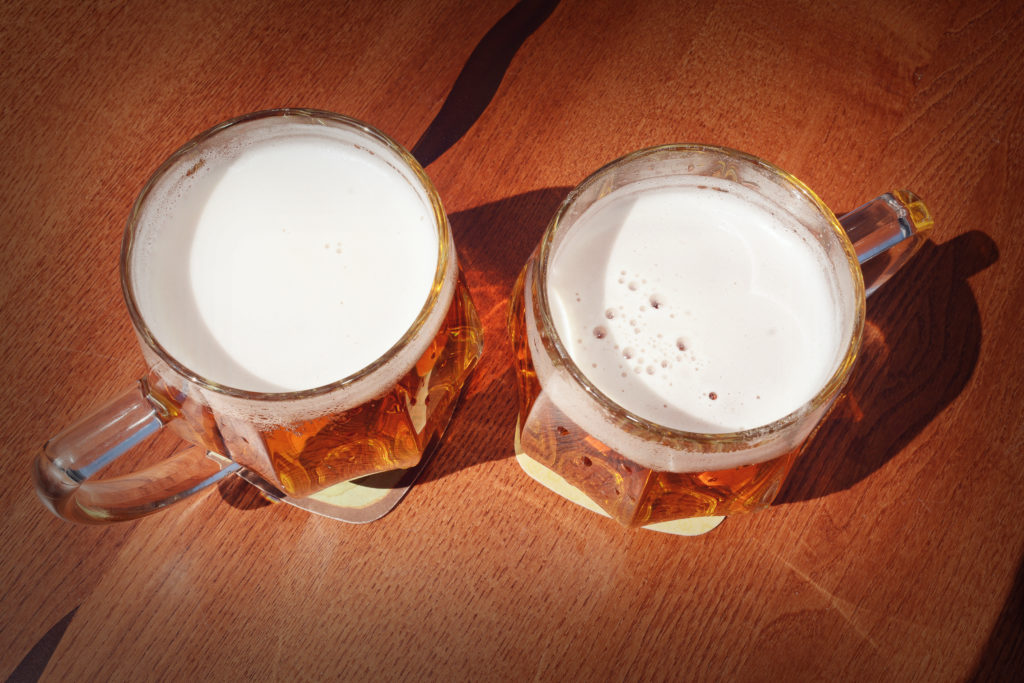 Czech beer and the beach
In 1993 Stanislav Bernard founded the Association of Small Independent Breweries and began fighting for the rights of small breweries. Now there are more than 500 independent breweries in the Czech Republic.
And it is here in Valencia, specifically Cabanyal, where this independent zeal and passion for quality brewed beers meets the sunshine and the beach.
As we sit down on a typically sunny Valencian day, feeling winter dissipate as we trod on towards our destination, we're met with a pint of cold, flavourful beer.
Speaking to David Franke, co-owner of the Bernard Pub in Cabanyal, we find out that "the Bernard has been open for four months, but preparations started in May, last year".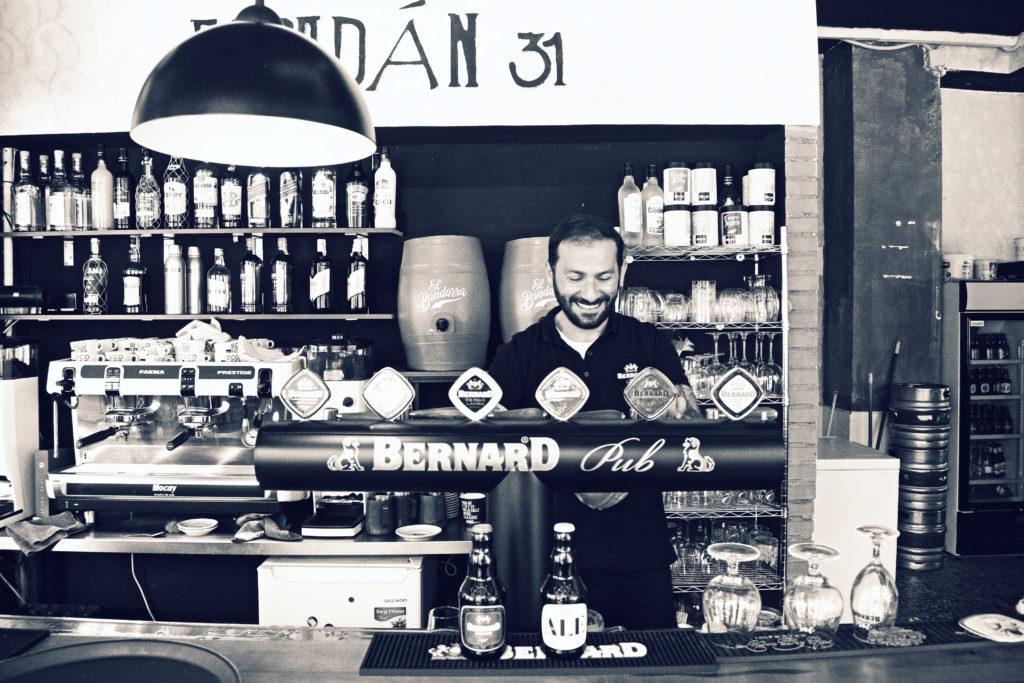 Every time we at Valencia Life meet yet another immigrant entrepreneur, we find ourselves astounded at the voracity and capability with which they conceptualise, and put into effect their passions and dreams. These stories never fail to revitalise our passion for what we do.
"I play tennis nearby. We Czechs play sports for two reasons, first and foremost we enjoy sports, of course, but secondly, it makes you thirsty," says David with a laugh.
"During the lockdown, I found this bar, it had closed down due to the pandemic. It's so close to where I play."
Valencia's first Czech beer and restaurant spot
So putting two and two together David decided to open up the Bernard Pub, in Cabanyal. Valencia's first Czech beer and restaurant spot. Being the diverse yet tightly knit community it is, the Bernard has made light work of becoming one of the go-to spots in the surrounding area. Their high-quality beer and friendly atmosphere stand out in the beachside neighbourhood and provide all customers with a cold one and a smile. 
"In the Czech Republic, when you're down to two fingers of beer, you're getting a fresh one immediately." It seems waiters over there don't waste any time in keeping their clients' cups brimming over.
"And that's the kind of quality service I want to provide to our customers," he says as he brings me a stellar example of their blonde lager in a frosty cup. Indeed, quality service and a sight for sore eyes.
"So this is the problem I want to solve or improve with the Bernard. More attentive service, and a fresher experience. As a matter of fact, from what I know, we're the only spot in Cabanyal that has a barrel fridge, to keep the kegs cool. We've got a three-step process here, the barrels are kept cold in their own fridge, our glasses are kept cold, and our draught is cooled as well. All this is to ensure every beer we pour is as cold and fresh as it can be," says David.   
Not as strong as you think
He went on to explain that there's a false image of Czech beer over here. Many seem to think Czech beers are stronger than your regular Amstel or San Miguel, however, that's only true when it comes to flavour. The beers sold here are indeed more intense in flavour, but that's about as far as it goes. 
At Bernards they serve a blonde lager, a toasted beer, and a white beer, all of which are served cold, and promptly.
"We also add more foam to our beer, that's a part of the experience, and protects the beer from oxidising."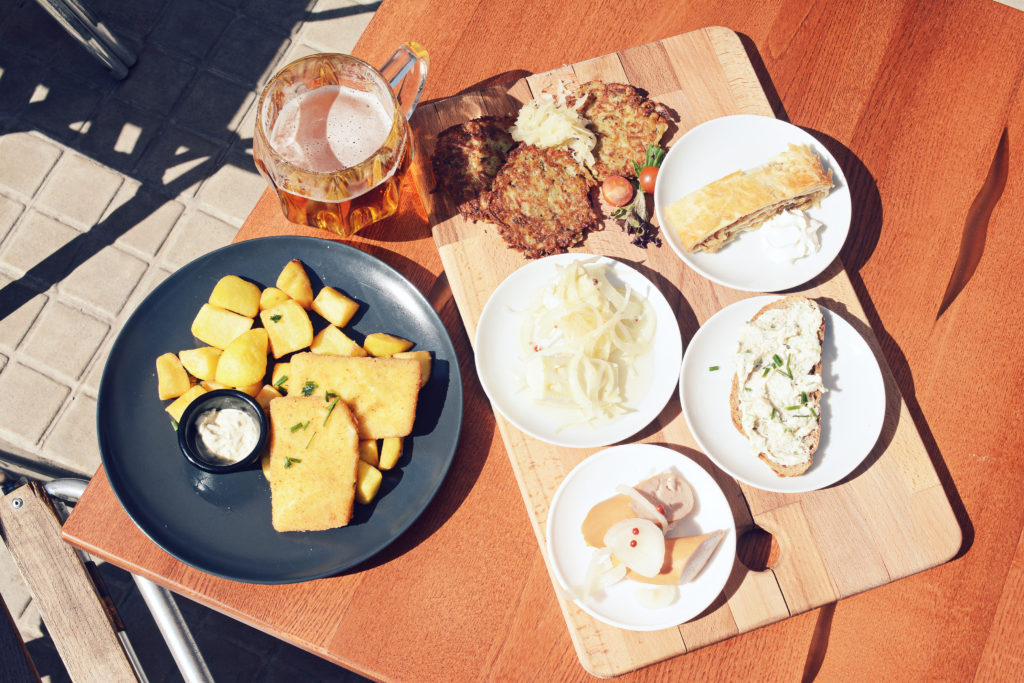 Excited as we were about the beer, we also had food on our minds. We were served utopenec, a smoked and pickled sausage that was simply divine. It was accompanied by bramborak, a traditional type of potato pancake that paired nicely with the beer and sausage. Finally, we were served smazeny syr, a fried cheese, and finally slow-roasted barbecue ribs that were so tender they slid off the bone.
"I wanted to open something special. We didn't just want a normal bar with Czech beer, we wanted tocraft an identity, here in Cabanyal. We don't serve fish or paella, we have goulash, and slow-roasted lamb, ribs, and pickled sausage. Dishes that remind us of home.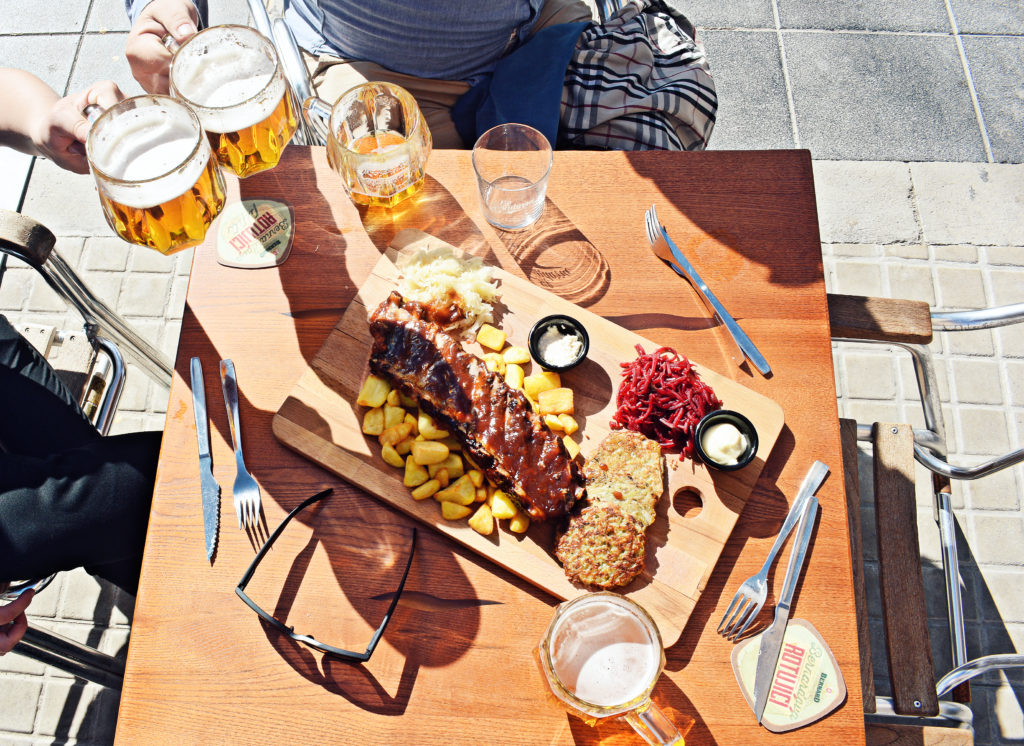 Bernard goes way back
"The Bernard brewery has a lot of history in the Czech Republic. It started in 1596, but Bernard, as a brand, has existed for about 30 years. I grew up with this beer," says David.
"At 15 years old, you start learning about beer, and going out, so, I've known Bernard's my whole life."
All the equipment at Bernards comes from the Czech Republic, including their Czech chef. We found that David was able to keep this spark from his childhood and turn it into an entrepreneurial flame. Sharing his love for Czech beer with Valencia, and Valencia Life.
The Bernard Pub, Carrer d'Espadà, 31, 46011 València; +34 673 167 109; https://www.facebook.com/bernardpubvalencia
Check out all our reviews of the best bars and restaurants in Valencia HERE.