If you're looking for an exciting evening out, Isobel Heal recommends taking a trip to see Gran Circo WOW's amazing Mexican themed performance before it leaves town for good…
Gran Circo WOW takes inspiration from Disney's 'Coco'; a sweet film about the importance of music and loved ones. The awe-inspiring family show explores Mexican culture through upbeat musical numbers and incredible costumes. Only in town until 5 February, the tight-knit troupe are spreading their enthusiasm for daredevil tricks from Valencia's Marina. Despite being a relatively small group, the performers successfully create the illusion of numbers with their undeniably impressive amount of costume changes and respective repertoires of tricks and skills.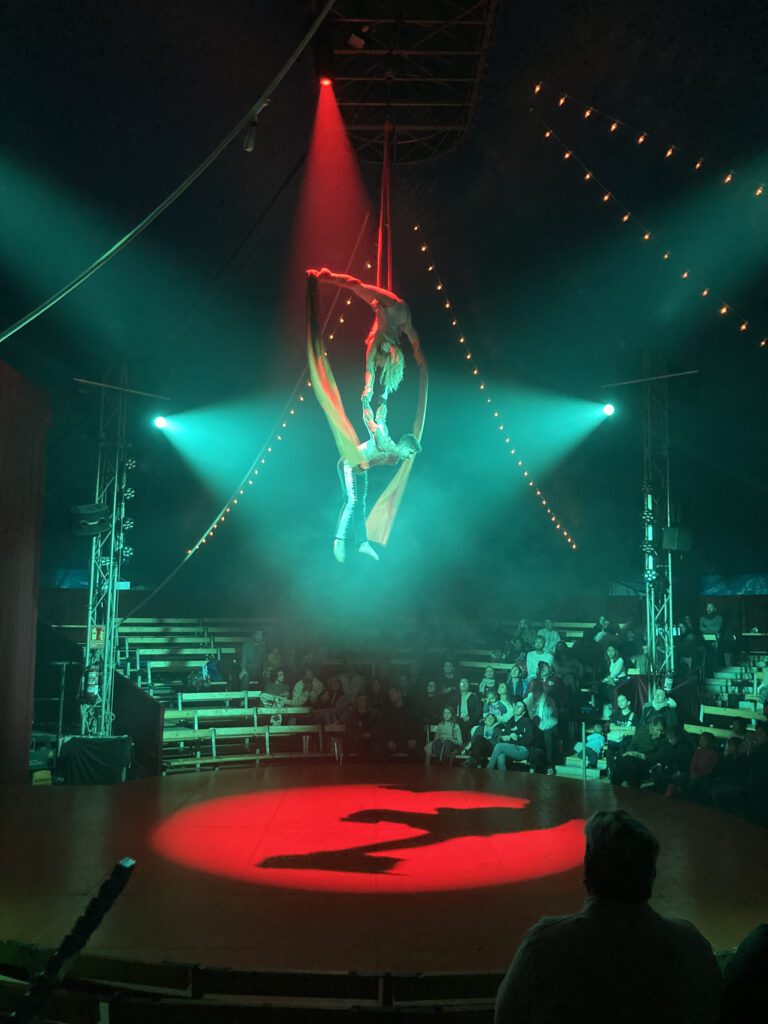 Gran Circo WOW have definitely cracked the true essence of a family show. Despite being only 19, my friend and I thoroughly enjoyed the entire production. The kids in the audience love being on stage during intermission and pretending to be circus performers. For the hungry viewers, the snack stand also provides delicious popcorn and sugary drinks. Even the oldest audience participants feel included in the grand circus atmosphere. The soundtrack is perfectly selected for everyone to join in, and every stunt can impress even the hardiest of watchers.
The performers are great at involving everyone with sing-along numbers and a prize contest for the little ones. An honest love for their work is evident in everything they do, from the sound and lighting operator singing along to his own tunes to the performers taking time to chat with audience members and bringing their own family and friends along.
The price for entry is also incredibly reasonable. The online booking in advance on their website https://www.grancircowow.com charges as low as €7 with a 50% discount. All in all, a good old-fashioned trip to the circus still doesn't fail to wow as an evening of entertainment. Furthermore, the performance involves no animals and, therefore, no animal cruelty concerns unless the loss of rubber chicken feathers worries you. What more could you need to tempt you?